Self-introduction

Name: Tatsuo Sato
Gender: Male
Birth date: June 12, 1965.If I could, I wish I were born in '50s.
Birth and living place: Osaka, JAPAN. Osaka is the second city of Japan. The distance between Osaka and Tokyo is about 600km. Osaka, it means a big slope in 'Kanji' character. But there's no big slope in this city. I cannot understand why it was named.
Favorites: Motorcycles -maintenance and ride, Rock music -I play the drums, Macintosh, The Beatles -John Lennon, I respect him very much.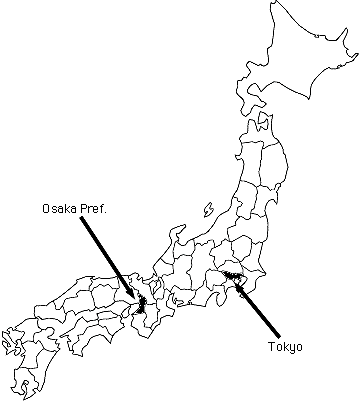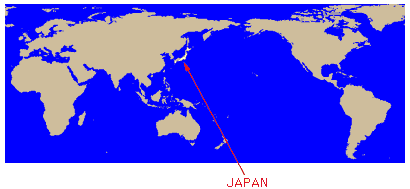 How many distance are there between Japan and your country?
My GSX-R750L -AGEHA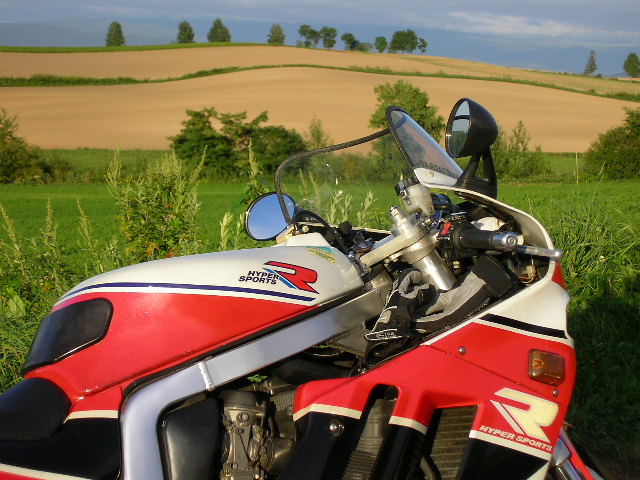 | | |
| --- | --- |
| Type: | GSX-R750L [ GR7AA ] |
| Frame: | STOCK |
| Engine: | STOCK [ Type R716 ] |
| Clutch: | STOCK |
| Plug Code: | STOCK |
| Carburetor: | STOCK [ Mikuni BST38SS ] >> O/H |
| Exhaust: | STOCK >>'89 R750RK's Ex-pipe |
| Brake Caliper (F): | STOCK >> O/H |
| Brake Rotors (F): | STOCK >> SUNSTAR 310mm |
| Brake Rotor (R): | STOCK >> GSF1200's Disk |
| Brake Hose (F): | STOCK >>EARL'S |
| Suspension (F): | STOCK >> O/H >> '91R750M's fork |
| Suspension (R): | STOCK >>PENSKE 8981 |
| Swing arm: | STOCK >>Rigid mounted Rear Caliper |
| Wheels: | STOCK |
| Tire (F): | Bridgestone BT012ss 120/70 |
| Tire (R): | Bridgestone BT012ss 180/55 |
| Sprocket (Drive): | SUNSTAR 15T |
| Sprocket (Driven): | STOCK [43T] >> SUNSTAR 44T |
| Drive Chain: | STOCK RK50GSVZ1 108 Links >> RK GP50HFO 108 Links |
| Foot Peg: | STOCK >> '89 R750RK's Foot Plates |
| Screen: | STOCK >>Zero Gravity Racing smoke |
| Cowling: | STOCK |
| Engine Oil: | SUZUKI 10W-40 >> Castrol GPS 15W-50 |